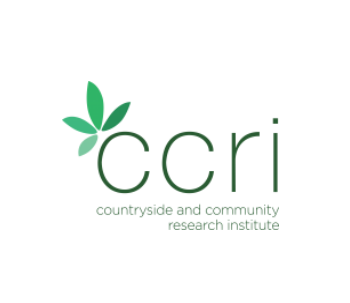 The Countryside and Community Research Institute (CCRI) is the largest specialist rural research centre in the UK. It brings together expertise from the University of Gloucestershire, the Royal Agricultural University and Hartpury College. It has a range of expertise across all aspects of policy and planning for the countryside and the environment, including agriculture, food, heritage and other rural affairs. Our key research interests are manifested in robust and holistic evaluation of rural policy as we build our expertise and expand our research focus in readiness for the significant policy challenges that lie ahead. Our staff have expertise across a range of disciplines and geographical contexts including, sociology, geography, anthropology, social-psychology and agricultural economics. Our research utilises a range of theories and methodologies including qualitative and quantitative techniques, as well as Geographical Information Systems (GIS). We place a strong emphasis on stakeholder and public engagement in all our approaches. The Mission Statement of the CCRI is:
"The CCRI will guide and influence rural change through rigorous and theoretically sound research of clear policy relevance to the economy, society, environment and governance of the South West region, rural Britain and the rest of Europe emphasising sustainable development, economic regeneration, sustainable environments, local distinctiveness and inclusive processes. It aims to be acknowledged as a centre of excellence in research by academic and practitioner communities and to communicate research findings effectively to public, private and voluntary sectors and all rural stakeholders."
Website:
http://www.ccri.ac.uk/
The CCRI have a strong presence on social media:
Twitter: @CCRI_UK
Contribution to AgriDemo-F2F: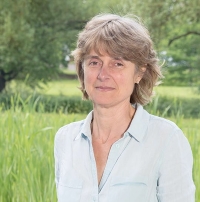 Dr Julie Ingram, Reader in Agri-Environmental Systems. Dr Julie Ingram joined CCRI in 2004. Her main research interests are concerned with Agricultural Knowledge and Innovation Systems particularly with respect to European agricultural innovation policy development. She is interested in knowledge exchange within the agricultural community and knowledge processes within the context of sustainable agriculture and natural resource protection, with particular reference to soil. Her research has also covered the evaluation of agri-environmental schemes examining the influence of farmer knowledge, attitudes and motivations on behaviour. Her recent research has looked at social learning and co-innovation processes; boundaries; and socio-technical regime transition towards sustainable agriculture.
jingram@glos.ac.uk
Key tasks in AgriDemo-F2F: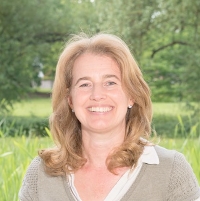 Jane Mills, Senior Research Fellow. Jane has been working at CCRI since 1998. Her main research interests focus on the social and economic aspects of agri-environmental policy, agricultural change and environmental management. She is particularly interested in understanding farmer behaviour and in researching collaborative institutional arrangements and knowledge exchange processes which effectively reconcile agricultural production and environmental quality objectives.
jmills@glos.ac.uk
Twitter: @Jane__Mills
Key tasks in AgriDemo-F2F: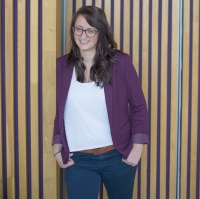 Dr Hannah Chiswell, Research Assistant. Hannah started at CCRI in March 2017 after working as a Research Fellow at the Land, Environment, Economics and Policy Institute (LEEP), University of Exeter. Hannah describes herself as a rural social scientist, with a particular interest in farmer behaviour in response to policy, and the implications for land and the environment. Her main research interests include agri-environment schemes, intergenerational farm transfer and farmer learning. She has a particular interest in the use of qualitative analysis software (NVivo) in social science research. She is an ESRI certified user of GIS.
hchiswell1@glos.ac.uk
Twitter: @RuralResearcher
Key tasks in AgriDemo-F2F: